Manju Puri (Chair)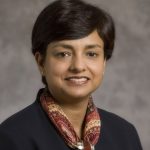 Manju Puri is the J. B. Fuqua Professor at the Fuqua School of Business, Duke University. Her expertise is in the area of empirical corporate finance and financial intermediation, with a focus on commercial banks, investment banks, venture capital, entrepreneurship and FinTech. She serves as an Editor of Review of Financial Studies, and has previous served as an Editor of the Journal of Financial Intermediation, as well as on the editorial board of Journal of Finance. She is a Research Associate with the National Bureau of Economic Research, a Senior Fellow of the Asian Bureau of Finance and Economics Research, an Alfred P. Sloan Foundation Fellow, and has served as the President of the Financial Intermediation Research Society. She has also served in a number of regulatory/policy capacities in the US and internationally including the Financial Advisory Roundtable (as a group of select economists who advise the President of Federal Reserve Bank, New York); the Model Validation Council, Board of Governors, Fed, Washington D.C.; Academic Research Council, CAFRAL, Reserve Bank of India; the Bose Committee, Government of India. She currently serves as Senior Advisor at the Center for Financial Research, FDIC Read full profile
Ingrid Werner (Vice-Chair)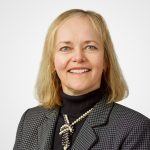 Professor Werner is currently a Director of the American Finance Association and serves on its Academic Female Finance Committee (AFFECT), and she is a Past President of the European Finance Association and the Western Finance Association. She is an independent director/trustee of the Dimensional US Funds, Dimensional Canadian IRC, the Dimensional ETF Trust, and of the Fourth Swedish National Pension Fund, and chairs the FINRA Economic Advisory Committee.  Professor Werner serves on the prize committee for the Sveriges Riksbank Prize in Economic Sciences in Memory of Alfred Nobel.  She chairs the scientific advisory board of the Swedish House of Finance, serves on the  scientific advisory board of the Danish Finance Institute and the research advisory committee of the Leibnitz Institute for Financial Research SAFE. Professor Werner serves on the editorial boards of the Journal of Finance and Journal of Financial Markets, and is a CEPR Research Fellow. Read full profile
Brad Barber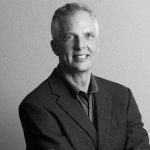 Brad Barber is the Gallagher Professor of Finance at the Graduate School of Management, UC Davis. Professor Barber has been recognized as one of the most widely cited financial economists in the world (ranking 38th in one citation survey). His research focuses on asset pricing, behavioral finance, and private equity. He has written numerous scholarly articles, which have appeared in top academic publications including the Journal of Finance, Journal of Financial Economics, Review of Financial Studies, Journal of Political Economy, Quarterly Journal of Economics, American Sociological Review, Journal of Financial and Quantitative Analysis, and the Financial Analyst Journal. Read full profile
Wei Jiang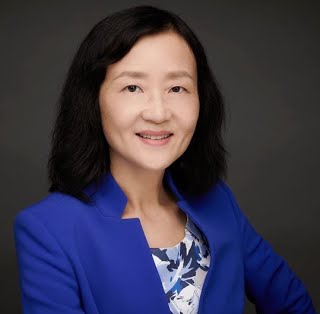 Wei Jiang is Arthur F. Burns Professor of Free and Competitive Enterprise in the Finance Division at Columbia Business School. She is also a Scholar-in-Residence at Columbia Law School, a Senior Fellow at the Program on Corporate Governance at Harvard Law School, and a Research Associate of the NBER—Law and Economics. Professor Jiang received her B.A. and M.A. in international economics from Fudan University (China), and Ph.D. in economics from the University of Chicago in 2001 after which she joined Columbia Business School. She was an investment banking associate at Prudential Securities (Shanghai) before pursuing her Ph.D. degree. Read full profile
Heather Tookes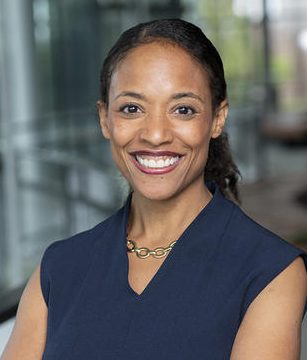 Heather Tookes has been on the faculty of Yale School of Management since 2004. She received her PhD in Finance from Cornell and her BA in Economics from Brown. Professor Tookes' research lies at the intersection of capital markets and corporate finance. Much of her work focuses on understanding the ways in which credit market frictions can impact firms' financing decisions. She has a particular interest in credit default swap and convertible bond markets. She is also interested in trader borrowing and has linked margin trading to the sharp declines in stock market liquidity that occur during crises. In another line of work, Professor Tookes' research relates competition in product markets to various aspects of corporate finance. For example, she has a paper that identifies the effects of initial public offerings on rival firms. Read full profile
Anna Pavlova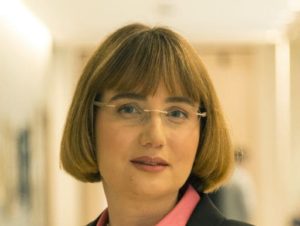 Anna Pavlova is Professor of Finance at London Business School. She is also an Academic Director of the AQR Asset Management Institute at London Business School, a Research Fellow of the Centre for Economic Policy Research in London and a former Director of the European Finance Association. As of December 2018, she was elected a Director of the American Finance Association. Prior to joining London Business School, she was on the faculty at MIT Sloan School of Management. She holds a PhD in Economics from the University of Pennsylvania, an MA in Economics from the New Economic School (Moscow) and an MSc in Applied Mathematics from Moscow State University. Read full profile
Advisory Committee Members
Renee Adams – Renee is a Professor of Finance at the University of Oxford.
Anat Admati – the George G.C. Parker Professor of Finance and Economics, Stanford Graduate School of Business
Linda Goldberg – Senior Vice President, Financial Intermediation Function, Federal Reserve Bank of New York.
Sabrina Howell – Assistant Professor of Finance at the Stern School of Business, New York University.
Jennifer Huang – Jennifer is a Professor of Finance at the Cheung Kong Graduate School of Business.
Victoria Ivashina –the Lovett-Learned Professor of Finance at Harvard Business School.
Michelle Lowry – TD Bank Professor of Finance at the LeBow School of Business, Drexel University.
Toni Whited – the Dale L. Dykema Professor of Business Administration at the Ross School of Business, University of Michigan.
Past Committee Members:
Adair Morse, Member 2019-2021
Renee Adams, Founder and Chair 2015-2019
Michelle Lowry, Founder and Vice-Chair 2015-2019
Francesca Cornelli, Founder and Member 2015-2019
Sydney Ludvigson, Member 2015-2019
Paola Sapienza, Member 2015-2019
Ulrike Malmendier, Member 2015-2018
Organization of AFFECT
AFFECT is organized as a committee of the AFA. This organization largely follows that of CSWEP relative to the AEA.
The Committee consists of six members: a Chair, a Vice Chair and four at-large members. Members serve three-year terms, with a maximum of two consecutive terms by any one member. As existing Committee members' terms expire, the Committee is responsible for nominating new Committee members. These nominations are subject to AFA approval.
A fraction of the initial board members will serve more than three years, as we evolve into a staggered committee structure. Organization-specific knowledge will be important, and continuity of at least some board members each year will facilitate this.
A Committee member may serve a maximum of two consecutive terms.
The Chair of the Committee will attend the January meeting of the AFA Executive Committee to deliver the annual report.
An Advisory Committee serves to provide guidance and ideas on specific initiatives.
The administrative seat of AFFECT is at the chair's university. Currently this is at Duke University.