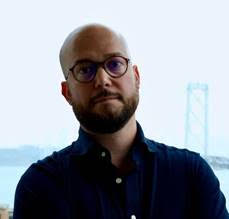 Matteo Maggiori has been selected by the AFA to receive the 2021 Fischer Black Prize for an outstanding financial economist under age 40. He is Associate Professor of Finance at the Stanford Graduate School of Business, where he has taught since 2019. Before joining Stanford, Matteo taught at Harvard University and New York University. His research topics have included the analysis of exchange rate dynamics, global capital flows, the international financial system, the role of the dollar as a reserve currency, tax havens, bubbles, expectations and portfolio investment, and very long-run discount rates. He is Research Associate at the NBER in the Asset Pricing, Economics Fluctuation and Growth, International Finance, and Macroeconomics Programs. He is also Research Fellow at the CEPR. He currently serves as Associate Editor at the Journal of the European Economic Association and Associate Editor at the Journal of International Economics. He received his Ph.D. from the Haas School of Business at the University of California, Berkeley in 2012.
According to current AFA policies, the Fischer Black Prize Selection Committee presents a ranked list of three highly qualified finalists to the AFA Board at a special meeting. After discussion, the Selection Committee and the Board vote for the top candidate. The members of this year's Selection Committee were David Hirshleifer, Chair, Ralph Koijen, Amit Seru, Laura Starks, and Dimitri Vayanos.
The members of the Board and Committee who were present at the meeting to select the winner and who were eligible to vote (and had no conflict of interest) are: Pierre Collin-Dufresne, Andrea Eisfeldt, John Graham, David Hirshleifer, Ralph Koijen, Stefan Nagel, Anna Pavlova, Gordon Phillips, Manju Puri, James Schallheim, Laura Starks, Dimitri Vayanos, and Ingrid Werner.